Delta Airlines Cancels New Flights From Lincoln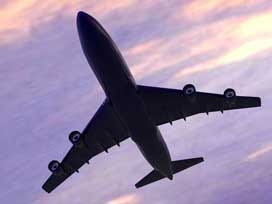 Less than a month after Delta Airlines began offering flights from Lincoln to Atlanta and Salt Lake City, the airline has announced it's canceling the service.
Service to the cities started June 4. A written release Monday from Lincoln Airport Executive Director John Wood says the flights have not attracted enough passengers to persuade Delta to continue offering them.
Wood says the Salt Lake City flights has averaged only 44 percent full, while the Atlanta flights averaged 68 percent.
In the past four years, the Lincoln airport has lost direct service to Memphis, Detroit and Las Vegas, with an accompanying drop in passengers.