Demand an End to Human Trafficking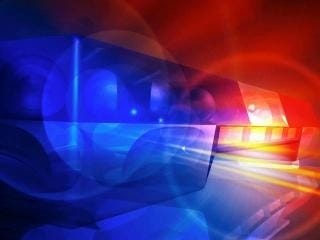 Posted By: Pierce Georlett
pgeorlett@klkntv.com
State leaders say we have to work together to end human trafficking.
The Attorney General released a PSA, that says it's time to unmask sex trafficking customers. It's the latest effort to end human trafficking. It's estimated 11 percent of those sold for sex online Nebraska are advertised under the age of 21.
Attorney General Doug Peterson said, "Human trafficking fight we are going after both traffickers buy we also want to send a message out to buyers to that they are going to pay a significant price and that we are dedicated to find out who these people are who would take advantage of young people like this."
Nebraska legislation passed a law last year to increase the penalties for human trafficking from anywhere between 20 years to life in prison.
Sen. Patty Pansing Brooks commented saying, "I'm so grateful that the governor has embraced this and moved forward it truly is a bipartisan effort that's the beauty of Nebraska that's how we can make change and make a difference."
Part of the move includes law enforcement being more visible in certain locations like rest stops along the major thoroughfare on I-80.
Col. Bolduc added, "Troppers across Nebraska are proud to partner with the Attorney General's office and other in this important mission sex trafficking is not a comfortable topic for the public to discuss, but that's this campaign is so critical."
But even though this has been a bipartisan movement to end human trafficking, that doesn't mean it has been easy because of how the topic is uncomfortable.
Sen. Jim Sheer of Norfolk told his story of how he got on board to spearhead the problem of human trafficking here in Nebraska, "I was about ready to tell them I'm sorry I'm just not knowledgeable enough it's not really in my wheelhouse and I looked over because I have twin granddaughters that were born 2 months before that. That made it personal."
Nebraska is one of many states to start new initiatives to end human trafficking, especially those involving kids. Across Nebraska now gas stations, and businesses will have different signs that talks about the penalties of human trafficking and adding awareness towards this problem.