Dementia patient left alone outside facility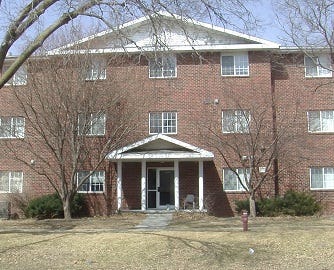 Posted By: Camila Orti
corti@klkntv.com
An assisted living mishap has one family up in arms.
A Colorado woman is upset after finding out her mother, a dementia patient and resident at English Homes assisted living, was left outside the wrong door. A bicyclist riding by found the 62-year-old woman face down on the ground by the door.
The incident happened Saturday afternoon. It started after the resident was taken to the hospital for a fall. She was driven home in a taxi, but dropped off at the wrong door, with no staff members to greet her.
"My mother has dementia, and also she cannot walk without a walker because she's had surgery on both knees," daughter Liza Martinez of Colorado said.
She says she's just thankful to the good Samaritan that stopped to help.
"She could've ended up missing because of the fact that no one was looking out for her, she could've got dazed and confused, wandered in the wrong direction and got hit by a speeding car," Martinez said.
All she wants now are answers.
"There's no excuse in my mind, why wasn't a staff member out there watching for her, knowing that she couldn't walk without a walker," Martinez said.
We reached out to O.U.R. Homes, the company that owns and operates the facility. They say a breakdown in communication is to blame. Renee Duggan, the company's R.N. consultant, says protocol wasn't followed because the hospital called the wrong building and it wasn't clear when and where the resident would be transported back.
O.U.R. Homes says the investigation is ongoing, and calls have been made to the hospital and cab company.
"We don't want an incident like that happening again," Duggan said.