Democrats in search for candidate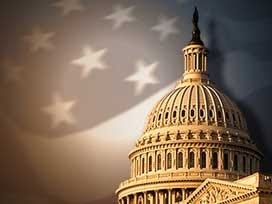 By: Kali Nicole
knicole@klkntv.com
The Lancaster County Democrats say they're always encouraging people to run for office, and some of those newly interested showed up tonight for the meeting, including a Democratic U.S. Senate candidate.
The time to make your mark on those ballot bubbles is coming up, but what happens if there's not enough of your party candidates on the list? Perhaps it's time to prompt some prospective politicians to start considering the campaign trail.
"There are a lot of races that candidates can fill, all the way from U.S. Senator to school board in Waverly that take a little time commitment and they can be a public servant and make their community better," said John Yoakum, chairman for the Lancaster County Democrats.
The Lancaster County Democratic party holds a meet and greet every election year, educating and elaborating on what all goes into holding an office. It's an effort that brought you some names you may want to remember, including the first and only democrat to file for a U.S. Senate seat.
"People ask what's my platform and I thin that's up in the air. It's not that I don't know what I like it's that I don't know what the people of Nebraska like and I think without getting that kind of feedback or input from people you really don't know," said Steve Lustgarten, who filed for the U.S. Senate Seat.
Lustgarten is a videographer out of Omaha, never before holding a public office, which proves, as the county democrats say, anyone can serve the state as difficult as the fight may be. "I think the climate in a red-state is always going to be difficult for a democrat. I mean the majority of people registered here are republicans but it can be done," Lustgarten says.
Former Senator Bob Kerrey is still expected to make a decision on whether he too will run for U.S. Senate. He's expected to be in town early next week.