Deputies and Game & Parks to the rescue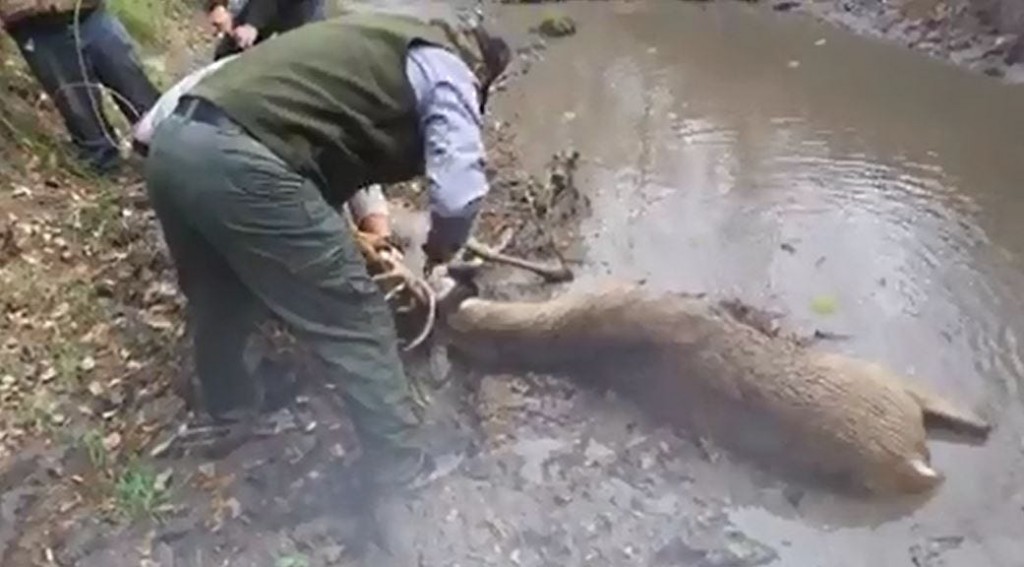 Posted By: Channel 8 Eyewitness News
8@klkntv.com
The Lancaster County Sheriff's Office along with Nebraska Game and Parks made an unusual rescue.
Deputies got a call from a landowner with an interesting find.
The caller found two bucks with their antlers tangled together.
The deer were in a creek bed– desperately trying to escape.
Deputies and Game and Parks employees lasso'd the deer and were able to use a saw to cut the antlers apart, freeing them.
"Pretty cool. I've been a deputy sheriff for Lancaster County for almost 13 years now, I've hunted most of my life and I've never see two animals locked horns like that that were both alive. Every once in a while you'll be walking through and you'll see two locked animals deceased but it was a big deal," says Dennis Guthard, deputy.
Guthard says as soon as the deer were separated, one ran off.
The other was extremely tired, so they moved it to dry land to rest.