Deputies arrest two men for string of burglaries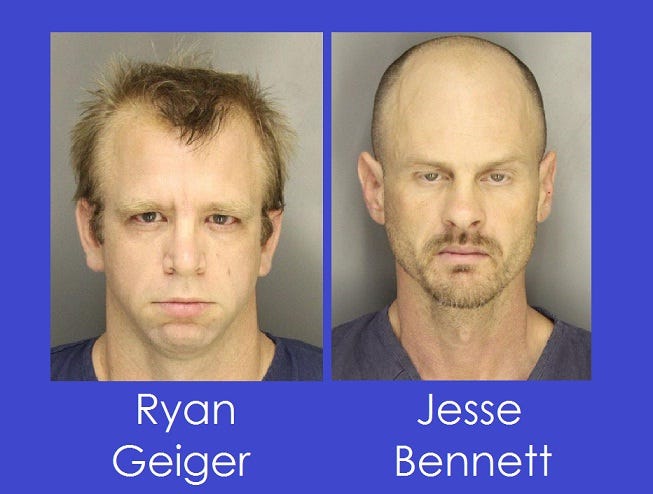 By: Hannah Paczkowski
hpaczkowski@klkntv.com
Throughout the month of July, people on Sunflower Drive in Hickman were on high alert after a string of burglaries hit their neighborhood.
"We have always locked our doors, locked our cars, we watch out for things that don't look normal. My dogs barking, I pay attention to it a little bit more than I did before," Hickman resident Ann Pickrel said.
But now they can rest a little bit easier.
Deputies arrested 44-year-old Jesse Bennett and 36-year-old Ryan Geiger in connection to more than 20 theft cases. Chief Deputy Jeff Bliemesiter with the Lancaster County Sheriff's Office says both men are parolees.
"We had been researching connection to this stolen Chevy trailblazer to several burglaries, thefts from autos and other crimes that had occurred in the Roca, Hickman and Bennet area," Bliemeister said.
Deputies found the stolen Trailblazer on NW 48th Street in Lincoln.
They say they found the suspects when they were serving a search warrant at a home a block away.
Ann Pickrel says she hopes her once-safe neighborhood can move forward.
"You think you're very safe being in a neighborhood, we know each other and we're out and about with each other and to know that somebody very close to us got invaded, you're just very nervous thinking you're sound asleep and somebody's getting in and out of your cars," she said.
There sheriff's office says it's still investigating the case and sorting through the stolen property they found in the house.
They're also on the lookout for other people connected with the burglaries.