Deputies involved in May 30th shooting back at work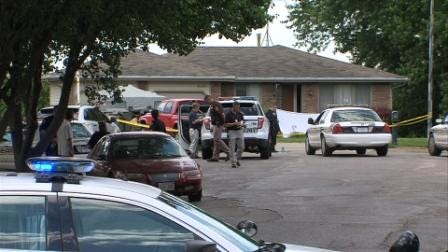 By: Kayla Bremer
kbremer@klkntv.com
The two Lancaster County sheriff's deputies who shot and killed Douglas DaMoude returned to work Wednesday.
The internal sheriff's investigation into the death of the 64–year–old found the deputies involved followed the Evictions Policy and the Use of Force Policy. The Use of Force Policy allows deputies to use deadly force to protect themselves or others from the threat of death or serious harm.
On May 30th, Capt. Thomas Brookhouser and Sgt. Tommy Trotter shot and killed DaMoude while serving a writ of restitution.
"They have just a world of experience between them in law enforcement matter and civil matters in particular so they know what they were doing," Sheriff Terry Wagner said. "They had taken every precaution necessary."
Police officials say when deputies confronted DaMoude, he was holding a rifle. After a struggle, five shots were fired, four hitting and killing DaMoude.
Police say he was evicted from his home near 56th and Old Cheney in April but continued to live there. They say for several weeks before his death, he threatened both the sheriff's office and the police department.
"He had also posted literature on the windows of that particular residence indicating that he would use deadly force against any law enforcement officer who may try to enter the residence," Chief Jim Peschong said.
The Lincoln Police Department is also investigating the incident. They say DaMoude never fired his weapon and the rifle was actually unloaded. Officers did find 16 weapons inside the home.
As protocol, the case will go to a grand jury but could take up to several months before a final decision is made.