Deputies looking for driver involved in hit and run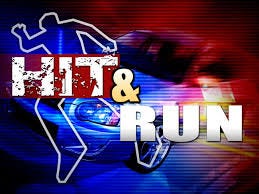 Posted by: Channel 8 Newsroom
Deputies are looking for a hit and run driver.
A man on his bike was hit on W. Saltillo Road near Highway 77.
The driver of a pickup hit him with a side view mirror, which broke off.
Deputies are looking at that to get a make of the pickup.
The biker was hurt but will be okay.