Deputy shot in southeast Nebraska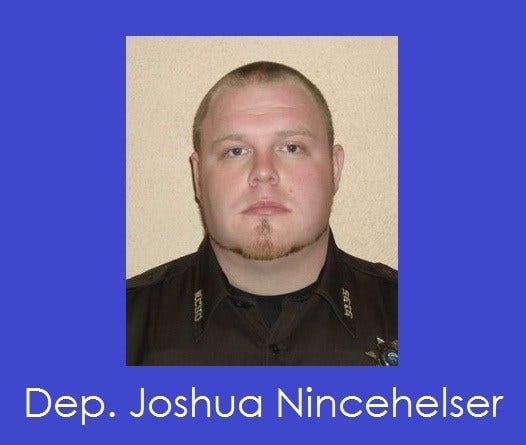 Posted by: Camila Orti
Corti@klkntv.com
A suspicious vehicle check turns to gunfire for a Richardson County Deputy.
Sheriff's Deputy Josh Nincehelser was shot in the arm while on patrol early Monday morning. Law enforcement agencies are combing southeast Nebraska and parts of nearby states, looking for the suspect and the car.
The incident is the talk of the town in Humboldt, which is just a few miles from where the deputy was shot.
"It's very scary, it's a small town, you don't expect things like this to happen," Steve Svoboda of Humboldt said.

The shooting happened at about 2 a.m. on County Road 717 just west of Highway 75.
The Richardson County Sheriff's Office says Nincehelser was checking on a parked car when the driver started shooting at him. The deputy was hit in the shoulder, and several other bullets struck his patrol car before the driver fled.


Richardson County officials say Nincehelser was asking if the driver needed assistance, but the man didn't speak English, pulled out a pistol and started firing. The deputy returned fire and pursued the car, giving up after realizing he'd been hit.

"Good thing he was wearing his vest because anywhere else he could've hit internal organs, could've been a lot worse than what it was," Ben Jafari of Humboldt said.

The suspect is still on the loose, making area residents nervous.

"People are concerned, obviously, are we safe, is Josh alright," Svoboda said.

Nincehelser is expected to make a full recovery. Richardson County is still investigating and officials say the person responsible is being considered extremely dangerous. They're looking for a silver or tan Dodge Neon.
Call authorities if you have any information. The Nebraska State Patrol can be reached at (402) 471-4545, and the Richardson County Sheriff's Office is (402) 245-2479.