Detachment 43 on their way to Afghanistan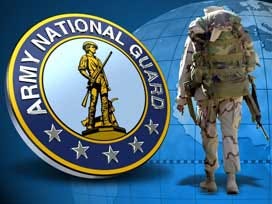 By: Megan Palera
mpalera@klkntv.com
Six soldiers with the Detachment 43 will leave Saturday for the Middle East. They're task is small, but the importance of it is enormous.
The six pilots come from all walks of life, and together, they'll complete one mission: be the eyes above for troops on the ground.
It's a warm sendoff for six Nebraska soldiers ready to complete their mission in the Middle East. Detachment 43 will spend the next nine months in Afghanistan flying a C-12 plane. The misreconnaissancegence, survelliance and reconnaisance.
As these soldiers put it, give the ground command a bird's eye view of the battlefield. "Just what we cn tell them about what's going on down there in the dark is lifesaving," said Eugene Coppersmith, Chief Warrant Officer 5.
The six pilots come from all different background, and airline pilot, a railroad worker, a job in the banking industry, and then there's Chief Warrant Officer 4, Jason Graff. He's getting ready for his 5th deployment.
"Five deployments just kind of means I'm old. I've been doing this for 24 years so it adds up as time goes on," said Graff. From multiple deployments to first-timers. First Luitenant, Oliver Berglund, has been preparing for this day for a year and a half now. That's when he graduated from flight school.
"I don't think it's a 100 percent yet. We just know that he needs to go so another guy or girl can come home to their families. That's how we try to look at it. I'm ready to get it over with," he said.
Saturday, they leave for Afghanistan, and Friday it was nothing but prayers for a safe return. Again, the group will spend nine months in Afghanistan. They'll join guard units from five other states to make up the intelligence taskforce.