Devaney Center Celebration Set for Minnesota Game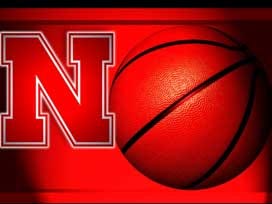 Posted by: Sports
A number of special events have been planned for the regular-season home finale against Minnesota next Wednesday, March 6. The night is a tribute to our loyal fans and some of the events scheduled include a pregame autograph session with Husker legends, a special halftime tribute, unveiling of the All-Devaney Center team and throwback prices on select concessions, as well as Senior Night Ceremonies for Andre Almeida, Dylan Talley and Brandon Ubel.
The festivities begin early for the 8 p.m. game against the Golden Gophers, as the first 10,000 fans in attendance will receive a special commemorative poster honoring the All-Devaney Center team which was selected by fans on Huskers.com during the month of February. Throughout the evening, fans will also be able to purchase 24-ounce Pepsi products and popcorn for the throwback price of just $1 each at all of the concession stands around the Devaney Center.*
Fans will be able to get autographs of Husker Hall of Famers Dave Hoppen, Erick Strickland and Eric Piatkowski in a special autograph session from 7 p.m. to 7:45 p.m. on the main concourse. The 2013 senior class will be honored for their contributions to the Husker program during senior Night ceremonies which will begin at 7:45 p.m.
The Huskers will honor the past 37 years in the Devaney Center during halftime ceremonies which will include a presentation to the Devaney family, a special video tribute to the Devaney Center era and the introduction of the All-Devaney Center era team. Over six million fans have watched Husker men's basketball in the building and Nebraska has won more than 75 percent of its games in the facility since it opened for the 1976-77 season.
Tickets for Wednesday's game are on sale for as little as $10 for the final home game by visiting Huskers.com, calling 800-8-BIGRED, stopping by the Nebraska Ticket Office from 8 a.m. to 5 p.m. during the week or at the Devaney Center beginning at 6:30 p.m. on Wednesday.
Pregame:
Husker Legends Autograph Session from 7-7:45 p.m. on the main concourse
Senior Night Ceremony at 7:45 p.m.
Halftime:
Presentation honoring the Devaney Family
Video Tribute to the Devaney Center
Introduction of the All-Devaney Center Team
Promotions
Devaney Center Legends Poster for the first 10,000 fans
Throwback prices on select concessions items ($1 24-ounce Pepsi products and popcorn)*
*-limit of two items per customer per purchase