DHHS changing EBT card contractors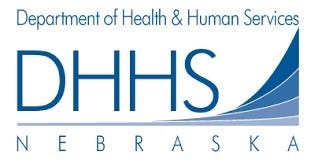 By: Channel 8 Eyewitness Newsroom
8@klkntv.com
Press Release from Department of Health and Human Services
Supplemental Nutrition Assistance Program (SNAP) recipients will not be able to use their EBT card for seven hours from Saturday, March 25th starting at 11 p.m. (CST) until the next day (Sunday) at 6 a.m. as the Department of Health and Human Services transitions to a new card contractor.
The change in EBT card contractors will not have a significant impact on SNAP recipients. Clients will still be able to:
use their current EBT card, and
call the same Nebraska EBT helpline number for assistance (1-877-247-6328).
SNAP retailers will not be able to access the EBT merchant helpline number during the downtime. Afterward, the retailer helpline number will change to 1-877-262-9905.
The new EBT card contractor, Fidelity Information Services Government Solutions, was selected after the current provider decided to end its service. Working together, Nebraska and several other states received competitive bids for the service. The new contract will save Nebraska taxpayers about $100,000 annually.