DHHS hosts Behavioral Health Conference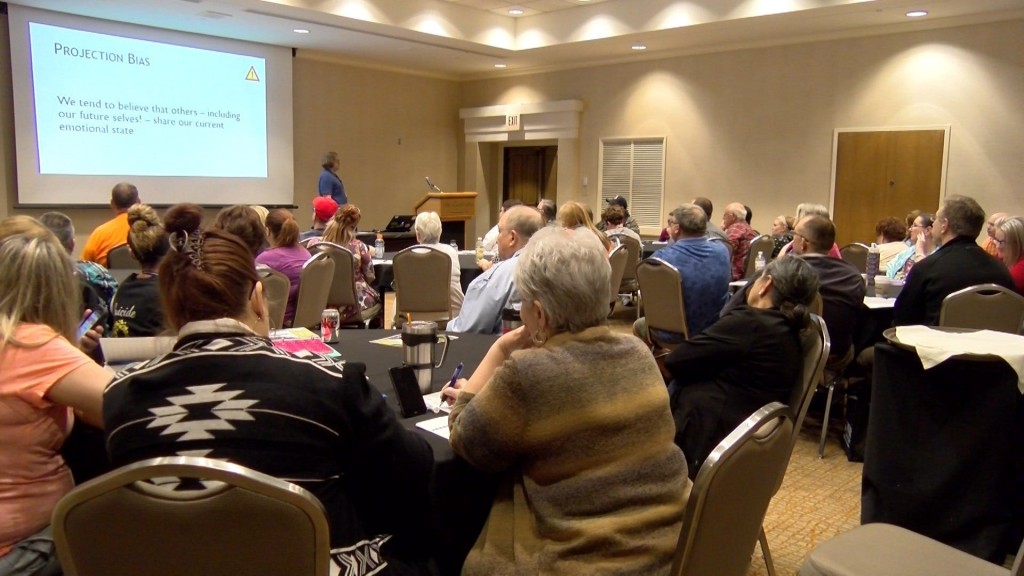 Posted by: Abigail Wood
awood@klkntv.com
"Shame. All of a sudden get to people looking at you. You get employers wondering if you can do your job."
Ken Timmerman remembers the day he hit rock bottom. Recovering from trauma at a young age, he turned to alcohol. The addiction was complicated by mental health issues.
"I got put on medication that drove me up into an area I couldn't come down from," he said. "When I did, I'd lost my job, my home, my family, and was in the hospital."
It was there that he got help from doctors and peers who understood what he was going through and offered hope. Now he does the same for others. Wednesday, at the Department of Health and Human Services' annual Behavioral Health Conference, he joined others trying to break the stigma surrounding mental illness and addiction.
"Mental illness and substance abuse disorders haven't risen to people's perception as a chronic disease, so it's viewed more as something of will or discipline in some cases, and that's false," explained Sheri Dawson with DHHS.
The conference helps connect people dealing with mental illness with resources. It also aims to pull people out of isolation.
"People still look at me weird and it's painful," said another conference attendee living with mental illness, Sandra Seymour. "I'm no different than anyone else."
Seymour lost her fiance to suicide just over a year ago. She herself has been diagnosed with multiple personalities disorder as well as PTSD and anxiety. She says a key to her recovery is community.
"We can help each other to accomplish our goals and improve our lives," she said.
There are lots of local resources for people dealing with mental health or addiction disorders. Click here for an online compilation of those resources.