DHHS Launches Additional Enhancements to Prescription Drug Monitoring Program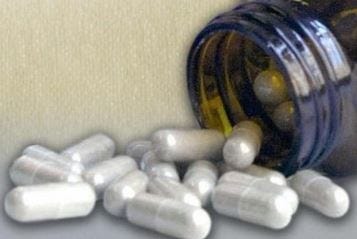 Posted By: Channel 8 Eyewitness News
8@klkntv.com
Lincoln – The Nebraska Department of Health and Human Services in conjunction with the Nebraska Health Information Initiative launched additional enhancements to the state's prescription drug monitoring program for health care professionals who prescribe and dispense medications.
The PDMP is an effective tool that is used to make a more informed decision for patient care. As of Jan. 1, Nebraska was the first state to require reporting of alldispensed prescription drugs to the PDMP.
"Adding all dispensed prescriptions to the PDMP makes it a comprehensive tool," said Dr. Tom Williams, Chief Medical Officer and Director of Public Health for DHHS. "Providers can now see this additional information in the patient's medication history, making activities like medication review more convenient."
Also added to the PDMP is an alert notifying the provider if the patient has received high dosages of opioids in the past seven to 30 days. The alert signals the provider that the patient may be at higher risk for adverse events like possible overdose.
By statute, the state's PDMP is housed on the same platform as NeHII which is a statewide, internet-based, health information exchange. Nebraska is unique in the fact that providers can access the PDMP as well as the health information exchange which contains patient health records.
Over the past two years, DHHS worked with NeHII to make the state PDMP more user-friendly and accessible. The first round of PDMP enhancements started in Jan. 2017 and included reporting of all dispensed controlled substances and user improvements based on provider feedback. In July 2018, veterinary prescriptions for controlled substances will also be added.
"From the very beginning of NeHII, enhancing patient safety has been a major focus of the collaborative," said Deb Bass, Chief Executive Officer. "We're pleased to offer this no-cost medication history functionality to healthcare professionals across Nebraska which will allow them to easily verify medication reconciliation activities for their patients."
Training materials are available online – http://dhhs.ne.gov/publichealth/PDMP/Pages/PDMPTraining.aspx.
This effort is part of DHHS' prescription drug overdose prevention initiatives which also include:
Opioid prescribing resource for providers – The Nebraska Pain Management Guidance Document promotes consistent, safe and effective pain management standards for Nebraska prescribers. It is not a requirement, rather it's a tool for clinicians to voluntarily use. The document includes information on treating acute pain, chronic pain, and non-opioid options for pain treatment, treating pain in special populations, and opioid tapering/discontinuation. http://dhhs.ne.gov/publichealth/PDMP/Pages/PainGuidance.aspx
Opioid response – A $2 million grant from the Substance Abuse and Mental Health Services Administration for opioid response. The grant provides critical funding to provide targeted training on the complexities of opioid use and to invest in evidence-based prevention and treatment interventions. These solutions will arm Nebraska to prevent opioid misuse in the state.
Access to a life-saving drug – Creating awareness about expanded access to naloxone, a drug that can be given to people experiencing an opioid overdose. DHHS is working with pharmacists, physicians and EMS providers to create educational resources and training on naloxone as well as an information campaign geared toward the public about access and use of the medication.
Fast facts about prescription drug deaths in Nebraska:
In 2016, 128 people died of a drug overdose, and at least 38 of those deaths were opioid related. In 2015, 149 people died of a drug overdose, and at least 54 of those deaths were opioid related.
Data shows a slight decrease in opioid-related deaths in Nebraska over the last decade from 2.4 deaths per 100,000 people in 2005 to 2.2 per 100,000 in 2016.
Nebraska's drug overdose death rate has increased over the last decade – 6.9 overdose deaths for every 100,000 people in 2016 up from 3.6 in 2004. The U.S. drug overdose death rate per 100,000 people was 16.3 in 2015 up from 9.3 in 2004.
Prescription drug overdose prevention is a priority in the DHHS Business Plan – http://dhhs.ne.gov/Documents/BusinessPlan.pdf.
Learn more about Nebraska's Prescription Drug Monitoring Program – http://www.dhhs.ne.gov/pdmp.