DHHS Program helps Nebraskans with special needs find jobs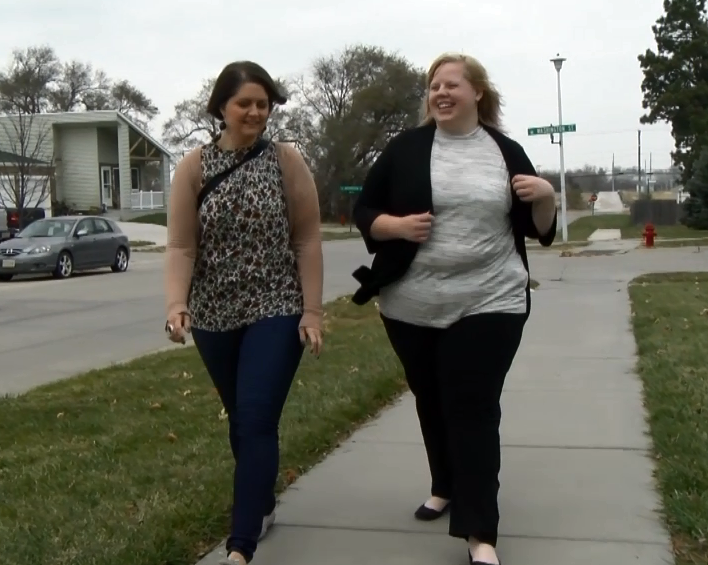 Posted By: Bayley Bischof Channel 8 Eyewitness News
8@klkntv.com
Whitney Gropp is celebrating a huge milestone in life.
The Lincoln woman started working at the Little Wonderland Daycare in July.
It's her first paying job.
"I like my new job," Gropp said. "I work in the kitchen, take the food out to the kids, and then when the kids are done I clean the chairs and the tables and put them away and sweep and mop."
Whitney got the job by working with Integrated Life Choices, a service with the Department of Health and Human Services that helps Nebraskans with special needs find jobs.
I talked with Holly Holle, a job coach with ILC who says some people just need a little more support.
"There's a lot of people that could be working but maybe have either never thought about it or they thought they couldn't," Holle said.
Integrated Life Choices is there to help their clients with everything from job searching, to the interview, to working with them side by side every day.
"In the beginning of their job they might start out and need a lot of support, learning how to get to work, learning job expectations and following through with them," Holle said.
Holle is one of the job coaches that's been there to help Gropp.
"Since Whitney started at her job definitely her level of confidence increased a lot so she's going into a new place of work, she's meeting new people, she's building relationships," Holle said.
Gropp says she's now setting goals for the future.
"I want to be a teacher's assistant and help with the kids," Gropp said.
Holle says her ultimate goal is to work herself out of a job as a coach, staying with the client until they reach independence and can work on their own, something she said Gropp gets closer to every day.