Difference between fireworks and explosive device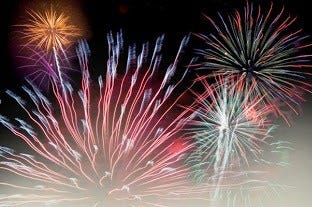 Fireworks and firecrackers that exceed the legal amount of explosive powder and don't comply with consumer regulations are considered illegal explosive devices.
Firecrackers can't exceed more than 50 milligrams of explosive powder.
Ariel fireworks need to have to be 130 milligrams or lower.
Lighting anything more can be a class 4 felony.
Under Nebraska state law, you are allowed to light consumer label fireworks up to 500 grams if they have multiple shots in the firework.
Gordon Tebo, co–owner of Crazy Cracker, in Roca, NE, says unlike illegal explosives, consumer fireworks are built specific to the blast.
A reminder, fireworks can only be set off in Lincoln from 8:00 a.m. to 11:00 p.m. on July 3 and from 8:00 a.m. to midnight on July 4.