DIII Independents Honor Bardsley With Two Awards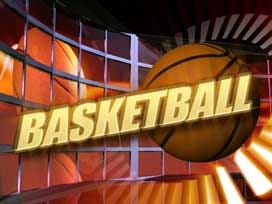 Posted By: Sports
The Association of Division III Independents (AD3I) named Nebraska Wesleyan University men's basketball guard Trey Bardsley as its Student-Athlete of the Month for the month of January. Bardsley was also named the AD3I Player-of-the-Week for his performance in games played Feb. 2-8.
Bardsley (Beatrice, Neb.) earns Player of the Week honors from AD3I for the third time this season. Last week he averaged 31.0 points per game, including a 40-point performance in NWU's upset over #18 Briar Cliff. The junior guard scored 14 of his 40 points in the final 4:00 of the game as the Prairie Wolves overcame a double-digit deficit. He also scored 22 points in a three-point loss at Concordia. For the week, he was 9-of-20 from downtown and a perfect 13-of-13 at the foul line to extend his consecutive made free throw streak to 30 free throws in a row.
In the month of January, Bardsley averaged 24.8 points per game leading Nebraska Wesleyan to a 6-2 record. He led the team in scoring in seven of the eight games, including a career-high 48 points versus Northwestern on January 24th for the second highest scoring output in NWU history. He scored at least 20 points in six of eight games and went 31-of-65 from beyond the arc. He also averaged 5.1 assists, 4.1 rebounds and 2.4 steals to fill out the stat sheet.
The junior from Beatrice High School is now averaging 23.6 points per game to rank 7th in NCAA Division III basketball. He is making 3.95 3-pointers per game to rank 3rd in the nation.
Nebraska Wesleyan is currently 10-11 overall and will host Hastings College on Wednesday (Feb. 11) in a key Great Plains Athletic Conference game at Snyder Arena.
—