Disaster Training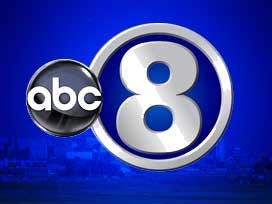 A simulated incident was held by the National Guard's cerf–p team today.
That's a group which specializes in reacting to chemical disasters. LFR was also there to learn how to work with the guard in case something like that happens.
If you were going for a walk on South and Third streets this morning and saw this going on…you'd probably have a hard time believing it wasn't real.
In the scenario…a "victim" is rescued from a collapsed building and then screened for possible contamination. Private First Classman Ronald Horne was one of those "victims". He says, "They actually brought me into the de–con tent, washed me down, checked me for chemicals. Made sure I had no radiation."
Once a victim is cleared of any possible contamination, they are then given medical treatment. Lincoln fire and rescue was there to learn how best to work with the guard in case a disaster actually did happen in town. Pat Borer with Lincoln Fire and Rescue says, "prior to today, we really didn't have a good idea of what they were doing. Now that we have a good idea of what they're doing, we can work closer together and more efficient. And be more effective for the benefit of the community."
Those with the guard say this exercise also helps them sharpen their skills and further their training, "They videotape it. They're going to use it to help train us. Help use it to find out weaknesses. And make us even better than we already are."
National Guard officials tell us they do this type of demonstration a few times a year. Today's was the first in Lincoln.