Distracted Driving Linked to Roadway Fatalities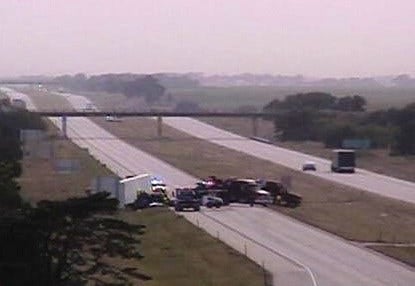 By Nicole Cousins
Nebraska roadways have been especially dangerous this year, and state officials are frustrated. They are attributing much of the problem to distracted driving.
There have twenty three vehicle deaths in July alone, with 147 total fatalities this far in 2015.
In comparison, 2014 had 129 deaths, 126 in 2013, 111 in 2012 and 95 in 2011.
"driving is probably the most dangerous thing any one is going to do in a day, Mary Jo Oie, the communication division manager at the Nebraska department of roads, said. "So when they get behind the wheel of the car, whether they have precious cargo like their families as passengers or even themselves, you really need to pay full attention to driving."
In Lincoln, there has been 11 fatalities on city streets this year. One of those happened a couple of weeks ago.
Police say the driver of an SUV was distracted by his CD player when he hit and killed a motorcyclist.
Safety officials say we all need to make sure we're paying better attention to the road..
"We need to be a little bit more aware of what's going on," Marilyn Muir, field manager for AAA, said. "Distracted driving is a huge thing here, you know the cell phone, put it down, put it in your purse, shut it off.
State officials say it was a distracted driver that hit two road workers in Paxton, Nebraska on Wednesday. Both workers survived.
The Nebraska state patrol is also participating in the nation–wide "you drink, you drive, you lose campaign from now until September 7.
You can report impaired or reckless drivers to the state patrol by dialing *55.