Do People Still Want The H1N1 Vaccine?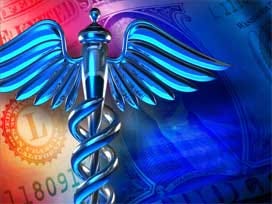 A new H1N1 death to report. A sarpy county man in his 20's has died. He did have other health problems. So are people still worried about H1N1?
When it comes H1N1, more than 500 children nationwide have died from it. The numbers may be alarming to some but parents and doctors here in Lincoln say they are staying calm. Some parents here in Lincoln are saying they are taking notice of the latest H1N1 numbers but they are not alarmed.
Pediatricians are saying they have actually seen a decline in the number of concerned parents coming into there offices.
Kathy Carter works at Doctors of Children and says when they have the H1N1 vaccine they offer it during regular checkups and not everyone is jumping to get it.
"Most parents are pretty receptive to getting it but there are some that don't because they say their kids are healthy and some have already had it," Carter said.
Doctors and parents agree it comes down to one thing when it comes to your children's health, and Carter says it isn't found in there office. "A lot of this comes down to common sense, unless they're worried about breathing its mostly supportive care," Carter said.
Both of the offices we spoke with agree getting the vaccine is a good idea even if you think you may have already had the virus. Again be sure and talk with your physician about how and when to get the H1N1 vaccine.