Doane baseball loses game at National Tournament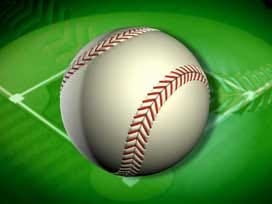 Posted By: Sports
The Pioneers of Point Park University put runners on base in each of the first two innings but were unable to plate a run against Doane starter Elliott Engle. The Tigers also put a runner on in each of the first couple of innings but were held scoreless.
Point Park pushed a run across in the third to take the lead. A leadoff walk followed by a double on a hit-and-run play scored PPU's first run. The Pioneers added two runs in the fourth and two more in the sixth to take a 5-0 lead.
Doane came back in the bottom of the sixth and loaded the bases with one out. Ethan Schroeder drew a walk to bring in the Tigers' only run of the game. Point Park was able to turn a double play to end the inning.
The momentum took a big swing to the Pioneers' side as they scored four runs in the top of the seventh for a 9-1 lead. Brandon Stennis allowed three runs in the inning without recording an out. Josh Hayden came in out of the 'pen with the bases loaded, making his first varsity pitching appearance. He went two innings, allowing one run on two hits. Mitch VandenBerge threw a scoreless ninth inning. Engle suffered the loss as he allowed five runs on 10 hits in 5.1 innings.
Doane was held in check at the plate, collecting only five hits while striking out 11 times. Ethan Schroeder was 1-for-2 with a RBI while Mike Albert went 1-for-3 with a run scored.
The Tigers will play on Saturday at 3:00 PM (EST) against the winner of tonight's Concordia (CA) vs. Taylor (IN) match-up.