Doane MBB defeats UNK 103-97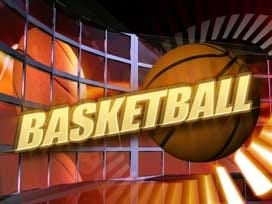 Posted By: Sports
NAIA Division II #8 Doane College knocked of NCAA Division II University of Nebraska-Kearney on Monday evening in Crete, 103-97. The Tigers overcame an 11-point first half deficit to improve to 14-2 on the season. The Lopers fall to 2-6 on the year.
Doane received a career-high 31 points from Domonique Smith as he went 10-of-13 from the floor including 6-of-8 from behind the three-point arc. Nick Reed added 21 points for the Tigers, going 6-of-9 from the floor and 9-of-10 at the charity stripe. The Tigers shot 54.7-percent from the floor and hit 11-of-23 from behind the arc. Deonte Holt hit a half court shot to give the Tigers momentum heading into the break.
Nebraska-Kearney received 24 points from Jon Henderson as he went 10-of-15 from the floor. Pierre Newton added 22 points, collecting 10 from the charity stripe as he was perfect from the line. The Lopers shot 57.1-percent from the floor and hit 5-of-14 from behind the arc.
Doane held a 21-8 advantage on points off turnovers while the Lopers held the advantage on the boards as they outscored Doane 18-7 in second chance points.