Doane Upsets No. 18 Hastings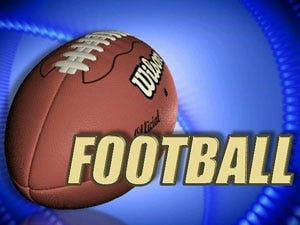 Posted by: Sports
Doane College upset No. 18 Hastings College on Saturday afternoon in Crete 48-16. The win snapped a nine-game losing streak for the Tigers against the Broncos. It was Doane's largest victory in the series since 1972.
Tyrone Curry had four receptions for 106 yards and two touchdowns and moved into second place all-time in receiving yards with 2,145. Jeff Weander threw for four touchdowns on 16 completions and 183 yards. Alex Dose rushed for 78 yards and one score. The defense received 11 total tackles and a blocked punt from Rob Keeney.
Hastings was led by John Dostal's 247 yards passing and 27 yards rushing. Trevor Bohn had 104 receiving yards for the Broncos. Jake Stevens was in on nine total tackles for the defense.
Doane will play at Dordt College (Sioux Center, Iowa) next Saturday at 1:00 PM while Hastings will face off with Northwestern College.
Coach Matt Franzen quotes
On offensive efforst this week:
"We didn't execute at all last week like we needed to which was a big reason for our loss. This week we challenged our guys and today they played as if they had something to prove."
On playing a rival and spoiler:
"Last year Hastings spoiled our season and they talked about how important that was for them in the rivalry. It was our job to play spoiler this year and we did that from the opening kickoff."
On defense against versital Hastings offense:
"We had to play assignment football today. We did a really good job of taking away the running lanes because Dostal (quarterback) could scramble when he needed to in the past games this season. We tackled very well today."