Doane's Mosley Retiring from Coaching Post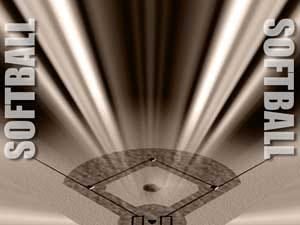 Doane College Athletic Director Greg Heier has announced that Head Softball Coach Barry Mosley will be retiring at the end of the season. Mosley cited the desire to pursue other passions in his life as well as increased difficulty in juggling the duties of his professional career in Lincoln and coaching responsibilities at Doane as leading factors in his decision to retire.
"We look forward to Coach Mosley and the Tigers finishing out this season strong with 18 conference games remaining and another GPAC tournament appearance on the line," Heier said. "He has led our softball teams to the conference tournament five of the last six years including a GPAC tournament runner-up finish. I thank Coach Mosley for all he has done for Doane softball. I have enjoyed watching his teams compete at the beautiful Ledon Softball Field on the Doane campus, a facility that was built during his tenure leading the Tiger softball team. I wish him the best as he moves on to pursue other passions in his life."
Mosley took over the Tiger program in 2004 and over that time, became the winningest coach in school history with 169 victories to date. In his first eight years as the Tigers' coach, 41 players have earned all-conference recognition as well as 14 NAIA Scholar-Athlete honors.
After taking over the softball program, Mosley rejuvenated it within two years and the 2006 Tigers set a school record 28 wins and qualified for their first NAIA Regional Tournament appearance. In 2008, Doane qualified for regionals once again as they won 27 games and were runner-up in the GPAC Tournament.
"I will forever embrace the memories of my time with Doane," Mosley said. "I sincerely appreciate the support of the college, the athletic staff, and all the alumni and current players and wish them the very best.
"For the last twenty-five years I've felt that coaching was my purpose in life. It's now time for me to pursue the flame that currently resides in my heart and that is art and photography, two creative passions that I can now give more time."