Dog credited for saving woman's life in Firth fire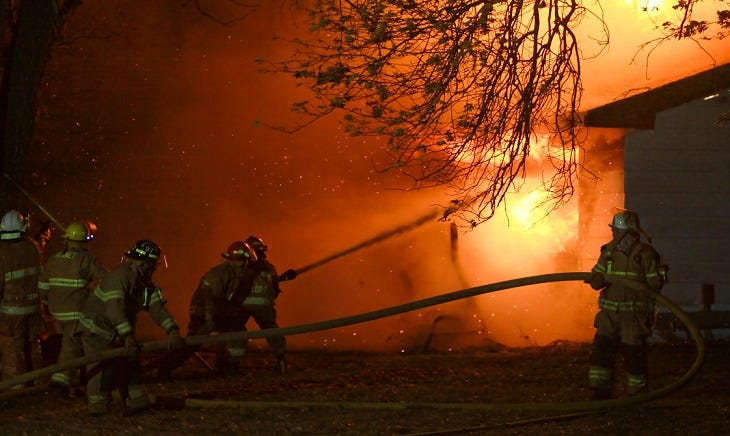 Posted By: KLKN Newsroom
8@klkntv.com
FIRTH, Neb. (AP) _ Authorities say a woman whose dog woke her up was treated at a hospital after a fire erupted at her home in southeast Nebraska.
The fire was reported just before 8 p.m. Thursday at a house northeast of Firth. Firth Rural Fire District Assistant Chief Doug Doeschot says the woman reported that the house was filled with smoke when her dog awakened her. She and her dog fled, and she called 911 as she drove to a neighbor's house. She was taken to a hospital for treatment of smoke inhalation and released. Her dog wasn't injured.
The fire cause hasn't been determined yet, but investigators say the blaze began inside a wall.