Dog on death row released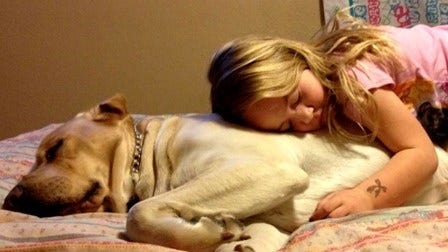 By: Hannah Paczkowski
hpaczkowski@klkntv.com
Last March, a 2-year-old yellow lab was accused of biting a 13-year-old boy. His owners said the boy was holding a stick and they think the dog, Lamar, was trying to play.
"It's been a long 45 days not having him there," Lamar's owner Stephanie Carman said.
State statute and city ordinance say a bite requires a dog to be quarantined for 10 days. Lamar's been behind bars for more than a month.
Thursday, the prosecution said the city of Beatrice doesn't put dogs down for just one bite. They said the police's reasoning is because Lamar allegedly bit the teen away from his owner's property, the victim was a child, the Humane Society said Lamar's been aggressive during his time in quarantine, and he doesn't have a license.
Lamar's family said they've tried to get him licensed since March, but were unsuccessful. They also said he's never been violent.
"If he was so vicious, I don't understand how come our kids can lay on top of him, take naps," Carman said.
Thursday afternoon, the judge reached an agreement. Lamar will be monitored with a microchip and will be released, for good, to his family on Saturday.
"The kids ask about him all the time, all we want is for him to come home," Carman said.