Dogs from Virgin Islands arrive in Lincoln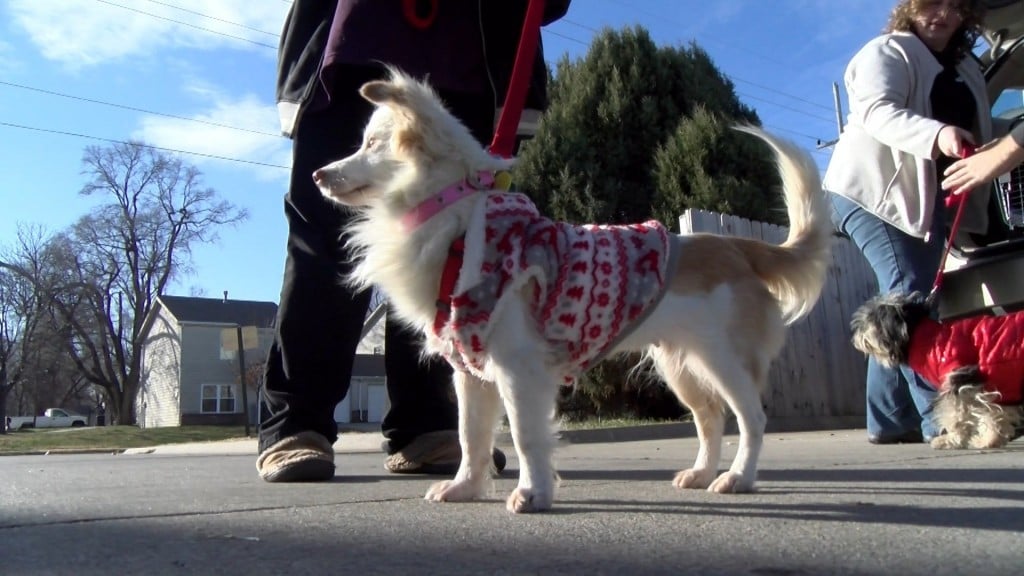 The bond between Michael Henn and his two dogs, Pumpkin and Benji, is undeniable. He met the dogs while stationed in St. Croix with the Nebraska National Guard.
Governor Ricketts sent the guard to the islands to assist with clean up after hurricanes Irma and Maria ravaged the islands.

"We found Pumpkin first. She came up and we started feeding her and then Benji over here she came up and we started feeding her too and we gave them a couple baths and there was just a bond between us," Henn said.

It was because of that bond Henn knew he couldn't leave the dogs behind when he returned to Nebraska, "They're both sweethearts and it just felt like I needed to take them home."
It's believed their previous owners had died and the two dogs were strays. Henn could not take the dogs on the army plane when he flew back, so the American Society For the Prevention of Cruelty to Animals took the dogs in and transported them to Charleston. He made the drive this weekend to get them and arrived home Monday morning.
The dogs made themselves right at home jumping on furniture and giving lots of kisses.
Henn is looking forward to starting a new chapter with his furry friends, "I know they'll have a good life here, they have a lot of people who want to see them and want to help out with anything that they can, so I know that they'll have a good life here."
While Pumpkin and Benji are home and can now adjust to life in Nebraska they have a long road ahead of them. Pumpkin has to fight heartworm disease and will start treatment soon and Benji is currently battling an ear infection.