Don't want your phone book? Recycle it!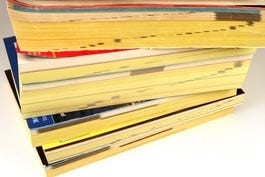 Posted by: Newsroom
8@klkntv.com
Nebraskans can drop off unwanted phone books at parks and recreation centers throughout Lincoln.
People in Lincoln can recycle phone books until May 2. The effort is a part of a recycling program called Think Yellow, Go Green sponsored by The Berry Company, which prints Windstream Yellow Pages.
Boy Scouts will also go door-to-door asking Lincoln residents to recycle old directories. Now is a good time to get rid of unwanted phone books since new phone books were recently distributed to Lincoln homes and businesses.
Laura Cole of The Berry Media Company says 51,000 pounds of outdated telephone directories were recycled last year. Find a drop off location at www.ThinkYellowGoGreen.com.