McDermott Named AP All-American for Third Time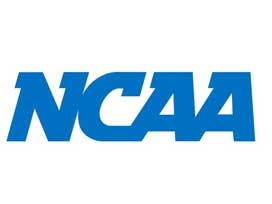 OMAHA, Neb. — Doug McDermott has been named a First Team All-American by the Associated Press, the third straight year the Creighton basketball standout has earned the accolade from the national wire service.
McDermott joins some elite company with his back-back-to-back first team honor from the Associated Press. Since the awards started in 1947-48, McDermott is just the 11th man to earn first team accolades three times, and first since Patrick Ewing and Wayman Tisdale from 1983-85. In addition to McDermott, Ewing and Tisdale, the only other men to earn three straight First Team accolades from the Associated Press included Tom Gola, Oscar Robertson, Jerry Lucas, Lew Alcindor, Pete Maravich, Bill Walton, David Thompson and Ralph Sampson.
McDermott is joined on the First Team by Duke's Jabari Parker, Louisville's Russ Smith, Connecticut's Shabazz Napier and Cincinnati's Sean Kilpatrick.
McDermott was just the third unanimous selection since 2009, joining Kansas forward Thomas Robinson (2012) and Oklahoma forward Blake Griffin (2009).
The award also clinches consensus First Team All-America honors for McDermott for the third straight year. The four teams used to select consensus teams are the Associated Press, The National Association of Basketball Coaches, the United States Basketball Writers Association and Sporting News magazine. Since 1984, the NCAA has applied a standardized point system to those teams designated as "major" All-American teams to determine consensus teams. The point system consists of three points for first team, two points for second team and one point for third team.
McDermott leads the nation in scoring (26.7 ppg.) and points (934) while also ranking second in field goals made (330) and ninth in three-point percentage (.449) through games of March 30th. He scored a career-high 45 points on Senior Night on March 8th to become the eighth man in NCAA history to surpass 3,000 carer points, eventually finishing fifth all-time in scoring with 3,150 career points.
McDermott has already been named National Player of the Year by Sporting News, USA Today, NBCSports.com, BleacherReport.com, Basketball Times and Dick Vitale. The AP will name its National Player of the Year on Thursday.
Creighton finished the 2013-14 season with a 27-8 record before being eliminated in the third round of the NCAA Tournament on March 23 vs. Baylor.
First Team Associated Press All-America Team (first place votes, points)
Doug McDermott, Creighton (65 first place vote, 325 points)
Jabari Parker, Duke (55, 303)
Russ Smith, Louisville (54, 298)
Shabazz Napier, Connecticut (37, 254)
Sean Kilpatrick, Cincinnati (37, 243)
Players who have repeated as Associated Press First Team All-Americans:
Three Years (11)
Tom Gola, La Salle, 1953-55; Oscar Robertson, Cincinnati, 1958-60; Jerry Lucas, Ohio State, 1960-62; Lew Alcindor, UCLA, 1967-69; Pete Maravich, LSU, 1968-70.
Bill Walton, UCLA, 1972-74; David Thompson, North Carolina State, 1973-75; Ralph Sampson, Virginia, 1981-83; Patrick Ewing, Georgetown, 1983-85; Wayman Tisdale, Oklahoma, 1983-85.
Doug McDermott, Creighton, 2012-14
Two Years (40)
Ralph Beard, Kentucky, 1948-49; Ed Macauley, St. Louis, 1948-49; Clyde Lovellette, Kansas, 1951-52; Cliff Hagan, Kentucky, 1952, 1954; Robin Freeman, Ohio State, 1955-56.
Bill Russell, San Francisco, 1955-56; Darrell Floyd, Furman, 1955-56; Wilt Chamberlain, Kansas, 1957-58; Jerry West, West Virginia, 1959-60; Terry Dischinger, Purdue, 1961-62.
Chet Walker, Bradley, 1961-62; Garry Bradds, Ohio State, 1963-64; Bill Bradley, Princeton, 1964-65; Cazzie Russell, Michigan, 1965-66; Wes Unseld, Louisville, 1967-68.
Elvin Hayes, Houston, 1967-68; Rick Mount, Purdue, 1969-70; Calvin Murphy, Niagara, 1969-70; Ed Ratleff, Long Beach State, 1972-73; Adrian Dantley, Notre Dame, 1975-76.
Scott May, Indiana, 1975-76; Kent Benson, Indiana, 1976-77; Phil Ford, North Carolina, 1977-78; Larry Bird, Indiana State, 1978-79; David Greenwood, UCLA, 1978-79.
Mark Aguirre, DePaul, 1980-81; Kevin Magee, UC Irvine, 1981-82; Michael Jordan, North Carolina, 1983-84; Steve Alford, Indiana, 1986-87; Danny Manning, Kansas, 1987-88.
Chris Jackson, LSU, 1989-90; Larry Johnson, UNLV, 1990-91; Shaquille O'Neal, LSU, 1991-92; Tim Duncan, Wake Forest, 1996-97; Raef LaFrentz, Kansas, 1997-98.
Troy Murphy, Notre Dame, 2000-01; Jason Williams, Duke, 2001-02; J.J. Redick, Duke, 2005-06; Tyler Hansbrough, North Carolina, 2008-09; Jared Sullinger, Ohio State, 2011-12.
Consensus All-America Standings
(3 points for 1st team, 2 points for 2nd team, 1 point for 3rd team)

| | | | | | | |
| --- | --- | --- | --- | --- | --- | --- |
| Player | School | USBWA | NABC | SN | AP | Points |
| Doug McDermott | Creighton | 1 | 1 | 1 | 1 | 12 |
| Jabari Parker | Duke | 1 | 1 | 1 | 1 | 12 |
| Nick Johnson | Arizona | 1 | 1 | 1 | 2 | 11 |
| Shabazz Napier | Connecticut | 1 | 1 | 2 | 1 | 11 |
| Russ Smith | Louisville | 1 | 2 | 1 | 1 | 11 |
| Sean Kilpatrick | Cincinnati | 2 | 2 | 1 | 1 | 10 |
| Andrew Wiggins | Kansas | 2 | 2 | 2 | 2 | 8 |
| Nik Stauskas | Michigan | | 1 | 2 | 2 | 7 |
| T.J. Warren | North Carolina State | | 3 | 2 | 2 | 5 |
| C.J. Fair | Syracuse | 2 | 2 | | 3 | 5 |
| Cleanthony Early | Wichita State | 2 | 2 | | 3 | 5 |
| Melvin Ejim | Iowa State | 2 | | | 2 | 4 |
| Scott Wilbekin | Florida | | 3 | 3 | 3 | 3 |
| Fred VanVleet | Wichita State | | 3 | 3 | | 2 |
| Marcus Paige | North Carolina | | | 2 | | 2 |
| Julius Randle | Kentucky | | 3 | | 3 | 2 |
| Kyle Anderson | UCLA | | | 3 | 3 | 2 |
| Marcus Smart | Oklahoma State | | 3 | | | 1 |
| Aaron Gordon | Arizona | | | 3 | | 1 |
| DeAndre Kane | Iowa State | | | 3 | | 1 |