Doug McDermott Named MVC Player of the Week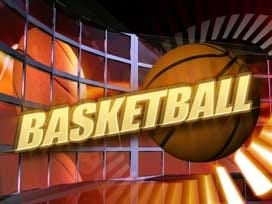 Posted By: Sports
For the third time this season and eighth time in his
career, Creighton men's basketball forward Doug McDermott has been named
Missouri Valley Conference Player of the Week.
McDermott averaged 28.5 points, 5.0 rebounds and 3.0 assists in double-digit
victories last week at Nebraska (64-42) and at home vs. defending MAC
champion Akron. He made 20-of-34 attempts from the field (58.8 percent),
including 8-of-12 three-pointers (66.7 percent) and 9-of-12 foul shots (75.0
percent).
McDermott began his week with 27 points, four rebounds and two assists in a
64-42 win at Nebraska. His 27 points included 18 points in the second half
as CU doubled its largest previous victory margin in Lincoln while also
snapping a three-game losing skid at the Bob Devaney Sports Center. In the
process, McDermott moved into the top-10 of Creighton¹s all-time scoring
charts, passing legendary center Benoit Benjamin.
He closed his week by matching his season-high with 30 points in a 77-61 win
over Akron, his ninth career game of 30 points or more. McDermott made
10-of-15 shots from the field, including a career-best effort from
three-point range (6-8), while also adding six rebounds and a season-best
four assists. Twenty of his points came in the first half,
McDermott¹s 28.5 points per game average came in a week where no other MVC
player had more than 24 points in a game last week, and give him six
straight games of 21 points or more.
McDermott's eight career MVC Player of the Week recognitions is tied with
Creighton alum Bob Harstad (1987-91) for second-most in MVC history,
trailing only Hersey Hawkins (14) from Bradley.
McDermott and the No. 16/13-ranked Creighton men's basketball team (9-1)
plays at California on Saturday at 10 pm Central.