Doug McDermott Named To Oscar Robertson Trophy Watch List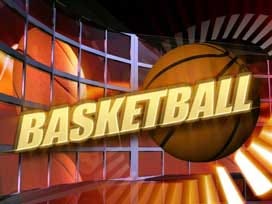 Posted By: Sports
The U.S. Basketball Writers Association has named Creighton
University forward Doug McDermott to the 15-person preseason watch list for
the Oscar Robertson Trophy.
The Oscar Robertson Trophy is voted on by the entire membership of the
USBWA, which consists of more than 900 journalists. It is the nation's
oldest award and the only one named after a former player. The legendary
Oscar Robertson was the USBWA's first player of the year in 1959. The USBWA
renamed its player of the year award the Oscar Robertson Trophy in 1998.
The award is to be presented to the national player of the year by its
namesake at the Devon Energy College Basketball Awards on April 14, 2014, at
the National Cowboy and Western Heritage Museum in Oklahoma City. The Henry
Iba Coach of the Year Award and the Integris Wayman Tisdale Freshman of the
Year Award will also be presented at the gala to be held annually the Monday
following the NCAA Men's Final Four.
Being named to the Oscar Robertson Trophy Watch List is the latest in a long
line of preseason acclaim for the Bluejay senior. In addition to being named
the Preseason BIG EAST Player of the Year, McDermott has also been named a
Preseason First Team All-American by the Associated Press, Blue Ribbon
College Basketball Yearbook, CBSSports.com, NBCSports.com and Sporting News.
McDermott is also one of 30 candidates for the Senior CLASS Award.
McDermott has been named on the Oscar Robertson Trophy Midseason Watch List
each of the last two seasons as well.
McDermott, the lone returning First Team All-American from the 2012-13
season, averaged 23.2 points and 7.7 rebounds last season to lead Creighton
to a 28-8 season a year ago. He led the country with 284 field goals and 834
points points while also shooting a school-record 49.0 percent from
three-point range.
McDermott and the Bluejays will open the 2013-14 season on Friday with a
7:01 pm game against the Alcorn State.
Oscar Robertson Trophy Preseason Watch List
Jahii Carson, Arizona State
Aaron Craft, Ohio State
C. J. Fair, Syracuse
Aaron Gordon, Arizona
Gary Harris, Michigan State
Joe Harris, Virginia
Doug McDermott, Creighton
Mitch McGary, Michigan
Shabazz Napier, Connecticut
Jabari Parker, Duke
Adreian Payne, Michigan State
Julius Randle, Kentucky
Marcus Smart, Oklahoma State
Russ Smith, Louisville
Andrew Wiggins, Kansas