Douglas County Man dies from H1N1 Flu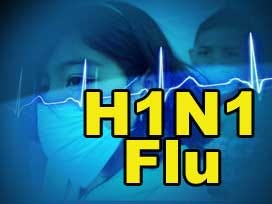 Health officials say a Douglas County man sickened by H1N1 flu has died.
The Nebraska Department of Health and Human Services said in a news release Tuesday that the man's death was the 15th H1N1 flu death reported in Nebraska. H1N1 flu is also referred to as swine flu.
The news release says the man was in his 30s and had other health problems. Officials say privacy laws prevent them from releasing other details, including the man's name.
Health officials continue to emphasize basic good health practices, urging people to wash their hands, cover their coughs and stay home when sick. Dr. Joann Schaefer is the state's chief medical officer. She says the number of cases is down, but the traditional flu season is far from over.