Downtown Lincoln sees storm damage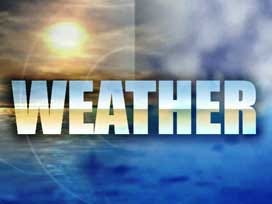 Lincoln's downtown area saw some damage after storms passed through Monday night.
Several trees crashed on power lines, houses and cars.
Harold Gonzalez was inside his home when a tree fell on top of it. He says, "It felt like a big explosion happened. It was like a bright light all around the house, like a fire and then all of a sudden, it was like, "Boom!" It happened four or five times."
Outside, tree branches were tangled up in the power lines. Fortunately, the power was shut off immediately so the tree didn't stay on fire, causing more damage.
Gonzalez says, "it was scary, really, really scary. I go, 'when is it going to stop?' I thought I was going to get electrocuted, so I shut off all of the power in the house."
Near 12th and New Hampshire streets, a tree smashed up a van. The owner says she's lucky no one got hurt.
Gonzalez says despite the mess he'll need to clean up, he's focusing on the positive. "I'm okay, so thank God for that."
At one point Monday night, about a quarter of LES customers lost power. Most were on the north side of town.
If you ever see down power lines, don't go near them, just call 911.