Dozens gather at Pride in the Park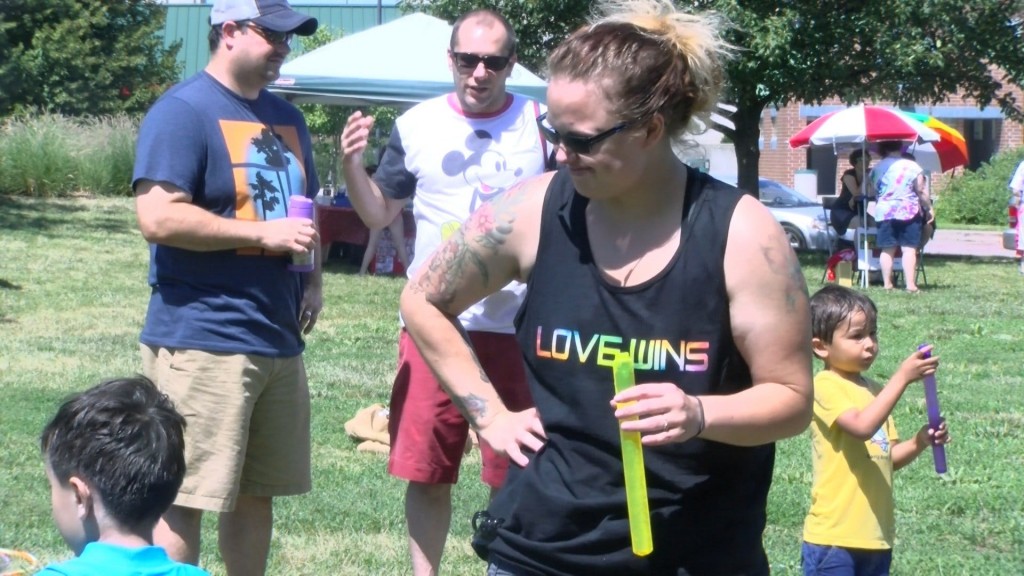 Posted By: Sarah Fili
sfili@klkntv.com
Dozens of families gathered at Trago for the 3rd annual Pride in the Park hosted by Outlinc.
"Enjoy life, because there's too much hate going on," Jolinda Holden, LGBTQ supporter, said.
People of all ages, races and genders came together to celebrate pride weekend.
"Well we were interested in coming to pride because we have a lot of gay, lesbian, transgender, friends and my little brother who I'm really close to happens to be gay so, just out here celebrating love," Holden said.
The organizer says her youngsters wouldn't be able to make it through Star City Pride, so having a party at the spray park gave them the option to still show support.
"There aren't a lot of activities during the summer for LGBT parents and I wanted to have something during pride where we could go and celebrate for a family," Amanda Bergeron-Bauer, Pride in the Park organizer, said.
For one family, this celebration is especially meaningful. It gives them a chance to gain a better understanding for each other.
"Events like this today really I think put her in a big understanding of how many people support this right and this lifestyle and that it's okay to be this way and that you didn't have a choice in this and that everybody is just here to accept and love each other," Jordan Kreifels said.
We also asked people at the celebration how they were feeling after the events in Orlando. They say they're sad, but trust the Lincoln Police Department to keep them safe in tonight's event.