Dozens gather for conversation with Police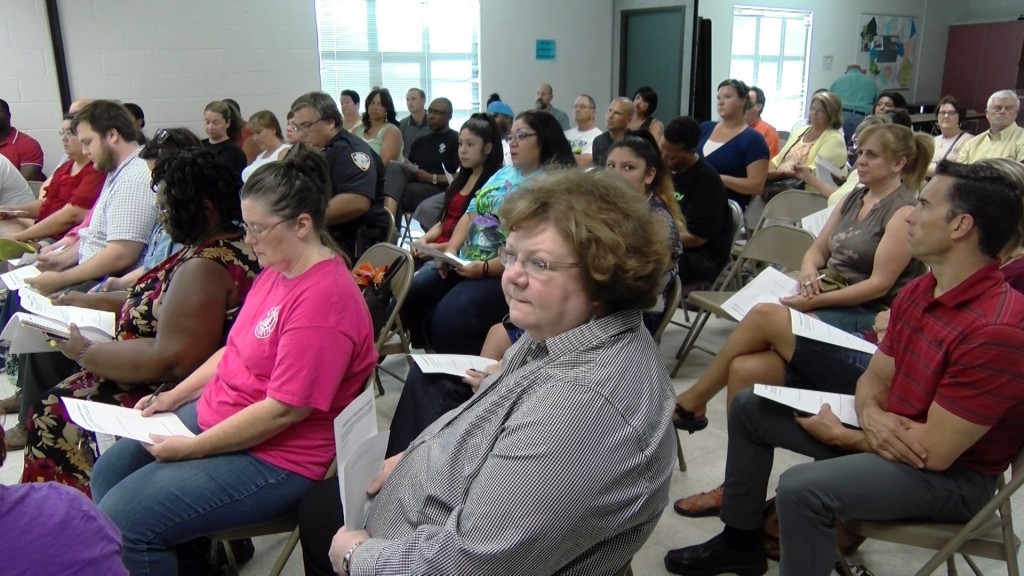 Posted By: Sarah Fili
sfili@klkntv.com
Dozens gathered at the Belmont Recreation Center for a community conversation with police. The meeting was the second in a series held by Encouragement Unlimited.
The first one was a chance for police officers to ask the community questions. This time roles were reversed and the response was powerful.
"Wear a blue suit wear a turban none of that matters we're individuals, so we need to start checking our hearts first," one man said.
More than fifty people packed into the Belmont Recreation Center to hear from officers about what goes through their minds while on the job. Many asked questions about how they handle race, how they're trained and how the community can help.
A major theme that rose from the night is that it starts with kids. Many say fostering a positive view and relationship with police from a young age is important, adding it starts with us.
"The foundation that you have when you're growing up that's how your mindset is going to be the majority of the time when you grow up and if you see police officers in a positive way and that they're helping you and that they're in the schools your going to grow up with that mindset that yeah there are sometimes things that happen with officers that are bad but not all of them are like that," Jaida Jackson, whose mother is an LPD officer, said.
The meeting was positive and several suggestions were made, including talking with the city council to budget for more community policing programs.
Encouragement Unlimited will continue to hold meetings like this, the next one will be august 25th at the 'F' street community center at 7 p.m. That one will feature small groups.