Dozens of businesses owe the city arena tax money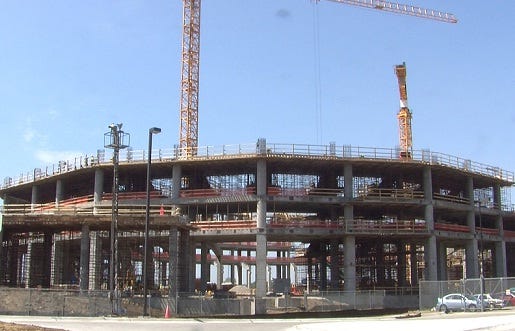 By: Melina Matthes
mmatthes@klkntv.com
We visited some of those establishments and spoke with owners and customers about the arena tax.
Most of the businesses we visited wanted nothing to do with us, but one owner was shocked to see us walk through the door. He says he had no idea his business was at risk of being shut down. Out of the 55 restaurants not paying their arena tax. About half of them have been sent to the city's legal department and face a hearing.
One owner said he thought his accountant was paying the tax and when he didn't see his name on one of the older lists, he didn't think anything of it… until we walked into his store.
"The Burrito Shack was not in that, so you don't see your name, you don't think about it and when you walked in this morning and said this….that was when it was like, what's going on? So we went and took care of what we had to take care of…so ya it was a real shock.," said owner Joaquin De Los Santos.
Technology was to blame at the 9 South Char Grill. The manager says their new computer system wasn't set up correctly.
"We installed a new computer system and didn't get it programmed correct for the arena tax. We reprogrammed the machine. The city sent us a letter saying that we hadn't paid our tax yet and we thought we were doing it through the computer and we weren't. We got on it right away and got it taken care of," said the manager off-camera.
The 60 business are all at risk of being shut down, but the question is, will customers still frequent these establishments because they're not paying the tax or will they simply pass them by?
"Well I'm definitely not for places not paying their taxes, I have to pay mine so yeah, if I had the list I'd probably avoid them," says Jeff Aeger.
"I think it's up to the owner, what they wanna do and if they agree or disagree with the tax then that's up to them," says Billy Gist.
The city finance department says since Tuesday morning, only three businesses have come in to pay their share of the tax. 57 are still delinquent, and if they don't pay.. they could lose their license.
Here is the list of businesses that owe arena tax to the city provided by the city finance department:
Sent to Legal:
14th Street Productions LLC
Big Sals
Bodegas Alley
Burrito Shack
Days Inn Airport
Economy Lodge & Suites
El Rancho Authentic Mexican
Guesthouse Inn & Suites
T&R's Garden Restaurant
House of Hunan
International Kitchen African Cuisine
J&K Wings and More
La Mexicana Market
Pepes
Phreddys Phillys Wasabi
The Q
Rick's Steak Out LLC
Slicks
Super Taco
Taqueria El Ray
Two Twins Cafe
Venue (previous owner)
Zoo Bar
Recently Assessed:
9 South Char Grill
Babylon
Mama's Dream Bakery and Deli
Paul's Old Style BBQ
Sinbad's
University Bookstore East Campus
Payment Plan Established:
Howard Johnson
Pies & Pints
Piezano's
Playmakers Bar & Grill
Travelodge Airport