Dozens run through downtown in Heart Association's 'Red Dress Dash'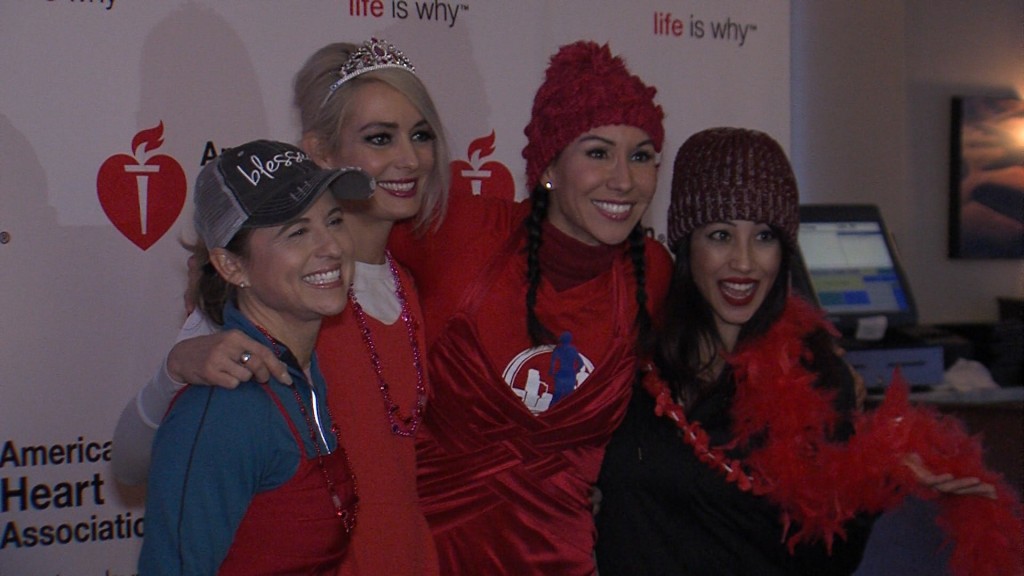 Posted By: KLKN Newsroom
On Tuesday, Feb. 2, the American Heart Association held its annual Nebraska's Red Dress Dash.
Participants were encouraged to throw on their favorite (or least favorite) red dress and dash through downtown Lincoln.
The State Capitol was lit in red, and Lt. Governor Mike Foley declared Friday, Feb. 3 "National Wear Red Day."
The event featured a 1.5-mile dash from Miller Time Pub and Grill to the State Capitol.
The goal of the event is to highlight heart disease as the leading health threat for women.
The red dress has become a symbol for heart disease in women through the American Heart Association's national Go Red For Women movement.
Since 1963, the President of the United States has proclaimed February as "American Heart Month" to urge Americans to join the battle against cardiovascular diseases – the number one killer of Americans.
Cardiovascular disease affects one in three adults – an estimated 80.7 million Americans.
It kills one American every 37 seconds, or 2,400 people every single day.
Cardiovascular disease claims more lives than the next four causes of death combined – cancer,
respiratory disease, accidents and diabetes.
About 75 people attended the event.