Drilling for rare earth element in Nebraska begins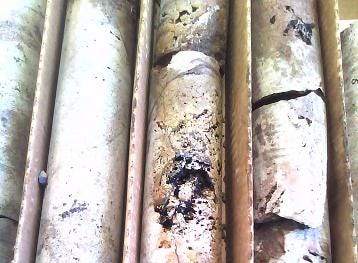 What could be the largest find of a rare earth element used in high-tech steel and jet engines is right here in Nebraska.
A Canadian mining company, Quantum Rare Earth Development Corp., has begun drilling for core samples of niobium near Elk Creek in Johnson County. Quantum officials say this could be the largest find in the world; there are only three other mines operating in the world. Niobium is also valued for its steel strengthening and heat resistant properties.
The drill rig is located on a farmstead west of elk Creek. Residents in the area say the drilling operation is bringing money into the community.
Quantum Rare Earth Development Corp. said earlier its initial drilling would help determine boundaries of the ore deposit. Then Quantum will have to analyze samples to determine the best method for extracting niobium from the ore. Any large-scale drilling, with the potential for several hundred jobs, is expected to be several years away.