Driver trapped in Blazer at 82nd & Roca accident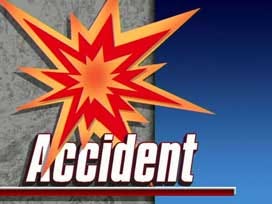 Emergency crews are at the scene of an accident near Roca south of Lincoln.
It happened at around 3:30 p.m. A Lancaster County Sheriff's deputy says the driver of a Blazer was driving northbound on S. 82nd St., stopped at the stop sign on Road. The deputy says the driver pulled into the intersection and was hit by a semi-trailer truck on Roca Road. The semi dragged the Blazer into a cornfield.
Roca Road is shut down at 82nd St. Emergency crews continue to work on freeing the driver trapped in the Blazer. They say he will be taken by a waiting helicopter to a Lincoln hospital. We'll have more information as it becomes available.