UPDATE: Car crashes into house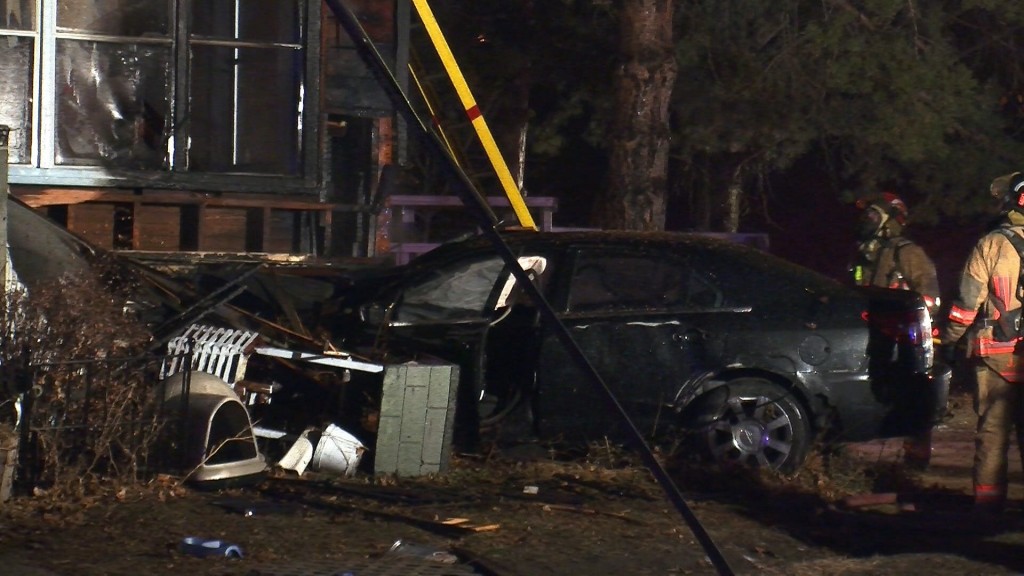 Posted By: Camila Orti
corti@klkntv.com
A Lincoln homeowner is still in shock after a driver slammed into the corner of his house Thursday night. He says he helped pull the driver out of the car moments before it burst into flames.
"I was just shocked," Homeowner Bryan Addleman said. "We've had cars in our yard but never that close."
The incident happened near the S. 40th and Sheridan roundabout around 10:00 on Thursday night. Police say 27-year-old Brent Vinson Jr. was traveling south on 40th when he drove through the median and struck 27-year-old Addleman's house on the other side.
Addleman says he was in his bedroom when the impact happened, sounding like a gas explosion. Neighbors heard it, too.
"I froze, I didn't know what to do, I was like 'Oh my God, Oh my God,'" Witness Savannah Ross said.
When he got outside, Addleman says there was only one thing on his mind.
"I had to get him out of the car," Addleman said.
He pulled Vinson out and dragged him across the street. All of this was seconds before the car ignited, spreading fire to Addleman's front porch.
Shortly after, emergency crews got to the scene and rushed Vinson to the hospital. He is still recovering and is listed in fair condition.
Restoration crews said Friday that the house suffered upwards of $50,000 in damage. Addleman says most of the damage is on the front porch of the residence.
Vinson was cited for reckless driving. Police say speed may have been a factor in the crash, and he could be facing additional citations.
"A blood draw was taken from Mr. Vinson at the hospital and so additional citations are possible pending those results," Lincoln Police Officer Katie Flood said.