Driver whose pickup fatally struck woman gets jail time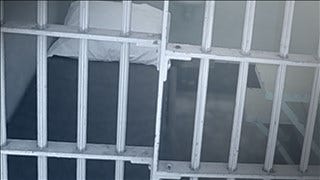 Posted By: Channel 8 Eyewitness News
8@klkntv.com
KEARNEY, Neb. (AP)
An 18-year-old man has been sentenced to probation and 60 days in jail for the death of a woman his pickup truck struck in a Kearney parking lot.
Court records say Tyler Olexo also was ordered at his sentencing hearing Thursday to pay a $500 fine, complete a driving course and write a letter of apology to the 88-year-old victim's husband. The judge suspended half of the jail time. Olexo had pleaded no contest to misdemeanor vehicular homicide.
Prosecutors say Olexo, of Ravenna, struck Paula Newmyer and her shopping cart on March 30 as he was backing up in a Walmart parking lot. The Kearney resident's head struck the pavement as she was knocked down. She died April 2.