Driving with side effects of medicine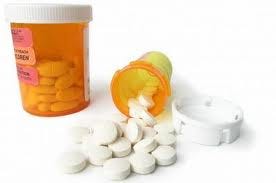 By: Dan Messineo
dmessineo@klkntv.com
Blurred vision, drowsiness, confusion, all just a few symptoms from prescription and over–the counter drugs that can make driving dangerous.
That's why Triple "A" launched Roadwise RX.
A website that helps motorists know and understand the side effects of medications and how specific impairments can affect driving.
Triple "A" markets the website to senior drivers who on average take more medication.
Many over–the–counter cold and allergy medications include ingredients like diphenhydramine.
The website gives this common drug three warnings: blurred vision, dizziness and confusion.
Also, officials say driving while taking medication is illegal.
In a statement, Fred Zwonechek, Administrator of the Nebraska Office of Highway Safety said, "In most states, including Nebraska, a motorist may be charged for driving under the influence of drugs, which includes prescription and over–the–counter medications."
Triple "A" suggests before sitting in the driver's seat, drivers using medications should print the results from Roadwise RX and discuss any concerns with your doctor.