Drug bust on I-80 brings in 18 pounds of marijuana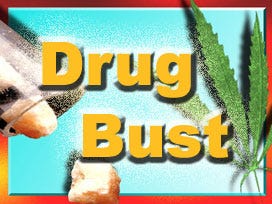 Posted by: Newsroom
8@klkntv.com
A drug bust uncovered more than 18 pounds of marijuana Wednesday night.
It happened around 11:30 pm on I–80 near the Beatrice Exit 397. Benjamin Smart and Joseph Beard were driving from Oregon to Alabama when they were pulled over for speeding.
Sheriffs deputies say they searched the car and found more than 18 pounds of marijuana in 17 heat-sealed bags in the rear cargo area of the car.
Both Smart and Beard were lodged for possession of a controlled substance with the intent to deliver and for possession of paraphernalia.