Drug K2 could be banned in Nebraska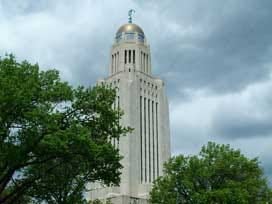 Nebraska could become one of the growing number of states to ban a substance that mimics the effects of marijuana.
State Sen. Beau McCoy of Omaha released a statement Monday saying he would introduce a bill to the Legislature that would ban so-called K2.
It is a mixture of herbs and spices sprayed with a synthetic compound chemically similar to tetrahydrocannabinol, or THC, the psychoactive ingredient in marijuana.
Users roll it up in cigarettes or inhale it from pipes, just like marijuana. Several states have banned the substance, including Kansas and Missouri.
The Nebraska Legislature will convene in January.