Drunk driver crashes car into house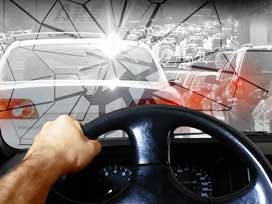 Posted By: Channel 8 Eyewitness News
8@klkntv.com
A car ran off the road and into a house last night.
It happened around 10:30.
Police say a car ran into a house near 74th and cooper.
Officers found the vehicle lodged inside the house. They also found the driver, a 32–year–old woman, inside.
Police do believe alcohol was involved.
She was taken into custody and cited for a DWI.
The house suffered around $5,000 worth of damage.
The family inside was startled, but no one was injured.