Dry conditions, high winds fuel grass fires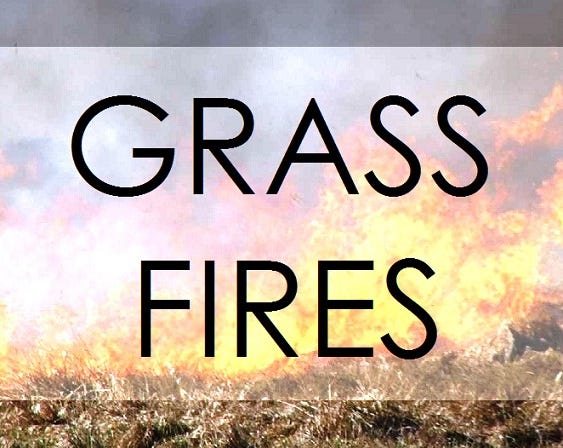 By: Brittany Paris
bparis@klkntv.com
Fire, after fire, after fire. Crews were busy on Wednesday putting out more grass fires.
One blaze just south of Lincoln near 46th and Bennet, was sparked by a fire two weeks ago, where some branches were burned in a ditch.
"The wind bore down into the coals, the coals spread into the grass, the grass started on fire and burned through the cornfield," Chief Bruce Messenger, Hickman Fire Department, said.
Climatologists say grass fires are common this time of year, but conditions in eastern Nebraska are just right for fires to spread.
Nebraska State Climatologist, Al Dutcher, says our winter is largely to blame. Because we didn't get a lot of snow, the grass is very dry and it never compacted.
But Dutcher says regardless of precipitation, the arctic temperatures we've had all winter have followed us into March, which means the grass isn't growing.
"Everything's standing up just like little sticks for the fire to rapidly go through it," Dutcher said.
And once a fire is started, the high winds make it easy for it to get out of hand.
With wind speeds getting up to 40 to 50 mph, Dutcher says things you wouldn't think are dangerous, like grilling out, can be.
"But it still takes one important criteria for these fires and that's humans and most of these fires I've seen across the state have been human induced," Dutcher said.
And fire departments advise using caution.
"I've had a lot of people call for burn permits. We're saying no! Not until we get significant rain and today is a perfect example of that," Messenger said.
Dutcher agrees. Until we get into the 70s and get significant rainfall, high fire danger days will stick around. He says that's at least two more weeks.