Dump truck runs over motorcyclist in Omaha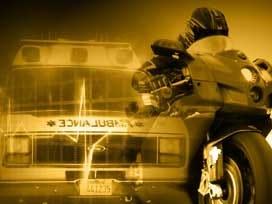 Omaha police say a 29-year-old motorcyclist died after he was run over by the rear wheels of a dump truck. The accident occurred around 7:30 a.m.
Tuesday in southeast Omaha. Police say the motorcycle driver was northbound in the right lane when the truck pulled out, turning north from a street to his right.
The motorcyclist swerved, then fell off his bike and was run over. He was wearing a helmet. Police have not released other details, including any names.