"E-Verify" system goes into effect in Fremont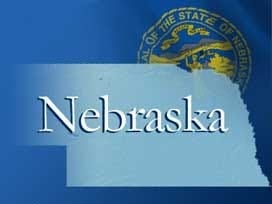 By: Cole Miller
cmiller@klkntv.com
If you remember back to June of 2010, residents of Fremont voted to pass an ordinance dealing with immigration. They're hoping the "E-Verify" system will help spot illegal immigrants applying for work.
NYE Senior Services in Fremont employs about 350 people, making them one of the bigger employers in the city. Like every other business in town, they've had to begin using e-verify, a computer program that screens would-be employees.
"From our employees who are using the program, they don't see it as a big deal of a difficult process to comply with," said Russell Peterson, with NYE Senior Services.
It's part of an ordinance passed back in June 2010 relating to immigration. The main goal is to screen job applicants who could possibly be in the country illegally. But Liz Rayl says, anyone applying for a job has to go through it.
"Everyone. We e-verify everyone. I was e-verified when I came through too so it's not necessarily that it would be illegals, it would be anyone," said Rayl.
Rayl works with Advanced Services, a staffing company in Fremont. She says they've been training companies how to use e-verify. She says business owners either love it or hate it.
Here's what can happen if you don't register. The city can cancel or revoke any permits or contracts. A civil lawsuit may be filed to collect any city-issued loans, and violators will be tried at a public hearing before the city council.
It will no doubt take some getting used to. "It's going to be an adjustment. There are some of the smaller companies that maybe haven't been following up with this and it'll be an adjustment for them. I definitely think it's an excellent system."
The deadline to register for e-verify for Fremont businesses is today, but Rayl expects to keep busy training owners well into next week.