Eagle Raceway gives away hundreds of bikes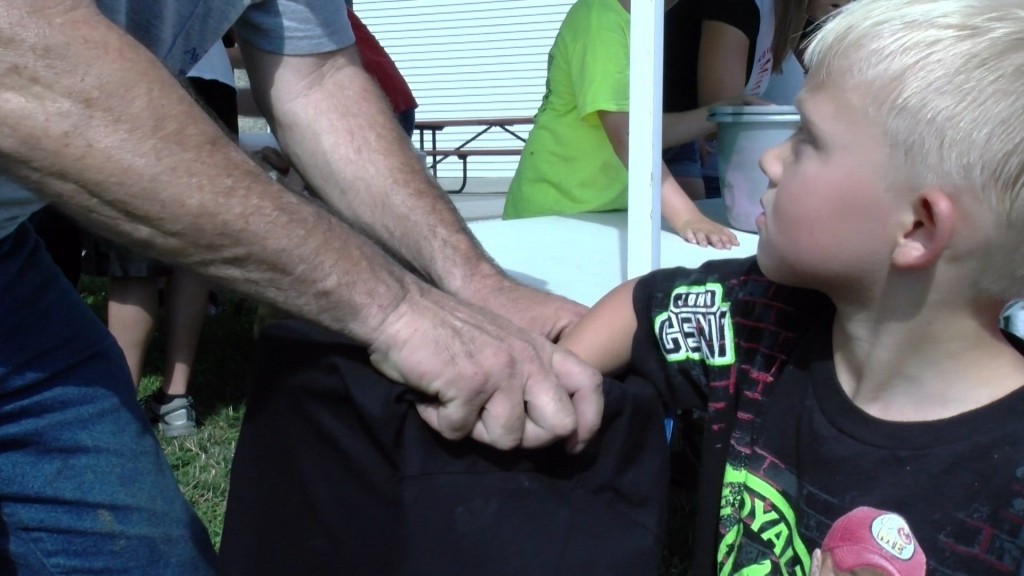 Posted By: Kelsey Murphy
kmurphy@klkntv.com
It's just the luck of the draw.
Hundreds of kids lined up to see if luck was on their side Saturday, hoping to win a new bike.
Eagle Raceway holds a bike giveaway every year.
Kids walk through a maze, reach into a bucket, and see if they pull out the right color straw.
Ryker pulled the green straw and is now proud owner of a brand new bike.
"I was happy and I was excited," Ryker, bike winner, said.
Joining him in the winners circle is Michael. Saturday is his 11th birthday and he says a new bike is the ultimate birthday gift.
"I might ride it up and down the street and I might let my neighbors ride it," Michael, bike winner, said.
Most of the money for the bikes is donated by the raceway drivers the kids look up to.
"Its great racing in front of all these kids and signing stuff for them and giving a bike back to them," Bobby Draper, Sport Mod Driver, said.
Each bike costs $45. This year, 220 bikes were up for grabs.
"We just like to have the kids involved. We want to have as many families and as many kids coming into the establishment as possible," Kayla Stoops, Eagle Raceway Marketing Director, said.
The annual event gives families an opportunity to spend time together at the tracks with an added bonus of a new bike.