Arson ruled in early morning 3-alarm fire at apartments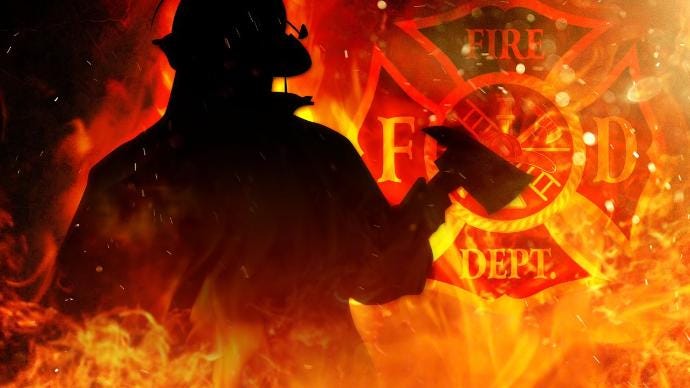 Posted By: Channel 8 Eyewitness News
8@klkntv.com
UPDATE:
Fire Investigator Ken Hilger has ruled the 3 alarm blaze an arson and is handing it over to Lincoln Police to investigate. Hilger estimates nearly $250,000 in damages with the potential for more.
A scary morning for the residents of an apartment near Portia and Knox around 2:30 a.m. They woke to a fire alarm, then heavy smoke.
"Crews reported when they got onto the second floor that they had heavy fire conditions in the middle of the structure," said Battalion Chief Leo Benes.
Lincoln Fire and Rescue called in three alarms for back-up. They needed help with the fire, and also to get the 28 elderly residents and two visitors out safely.
"We had some minor injuries," Benes said. "We had to do some pretty extensive evacuations of folks who live here because this occupancy houses a lot of our older residents here in the community."
The fire started in the second-floor commons room of the apartment complex.

"We were able to hold the fire to the room of origin," Benes said. "It did not extend to anywhere else in the structure but we had heavy smoke throughout the structure."
There's also some water damage, and the electrical system is down until LFR can make sure it's safe. For the time being, all the residents are either going to live with family or be relocated to a hotel by the Red Cross.

"This type of fire is usually fairly deadly due to the age of the residents and the type of fire we had is very high heat conditions very heavy smoke conditions for the crews trying to battle it and hold it in check while we did the evaluation," he said. "Right now we're ecstatic about how the outcome of this fire came."
The cause of the fire is still under investigation.
______________________________
Lincoln Fire and Rescue responded to a 3-alarm fire at an apartment complex just before 2:30 this morning.
Crews arrived to what was originally called in as a fire alarm at The Aspen Haus at Portia and Knox Streets.
LFR tells Channel 8 Eyewitness News that a couple residents suffered only minor injuries and they're thankful the situation wasn't worse or even deadly. They had to evacuate the 28 elderly residents and two visitors.
We're told no one was transported to the hospital and residents are being helped to find places to stay.
Investigators are on scene to determine how the fire started. They are saying there's $125,000 in structural damage and about $100,000 to the contents of the complex.
We'll continue to bring you further updates when they are made available.